Hybrid Carp with human face
I never expected anthropomorphobia to be evoked by a fish! This hybrid species fish was born between a carp and a leather carp in the pond of a personal house in Chongju. Each of the two female fish is 80 cm (32 inches) long and 50 cm (20 inches) in circumference. According to its owner their faces have begun to look more and more human over the last couple of years.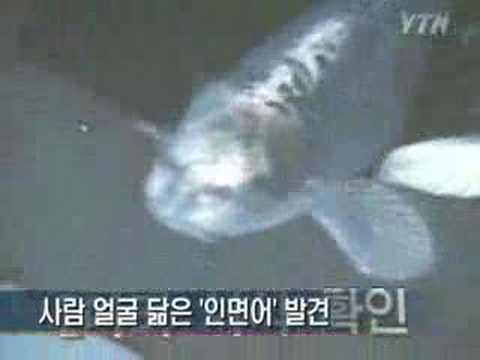 Via Boingboing, via Netorama.