Sand Engine Reinforces Dutch Coastline
Now here is an hands-on example of 'guided growth' as a way to steer complex systems.
Part of the Dutch coastline is currently being reinforced by creating a 'sand engine'. This involves depositing 21.5 million cubic meters of sand in the shape of a hook extending from the coast near Ter Heijde. The sand is expected to be spread along the provincial coastline by the natural motion of wind, waves and currents. Ultimately the coast is expected to be broader and safer.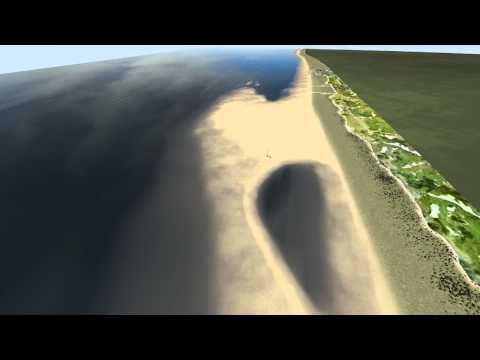 Website: Sandengine.nl Thanks to Premsela.org