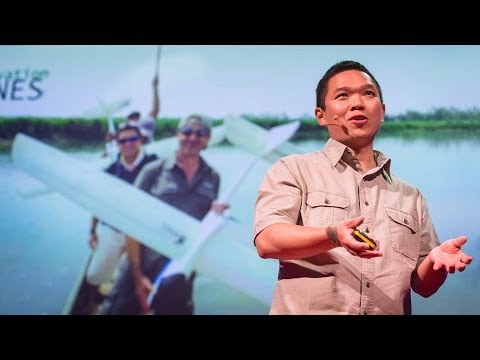 Let the Drones take care of the Biosphere
Drones are typically thought of as flying spying robots, or even worse flying spying shooting robots. But could we also employ drones for good? The people of conversationdrones.org employ drones to survey wildlife, monitor ecosystems and guard protected areas.
Although there is still a 'boys with toys' element to the practice, the idea to employ the technosphere to support the biosphere must be applauded.