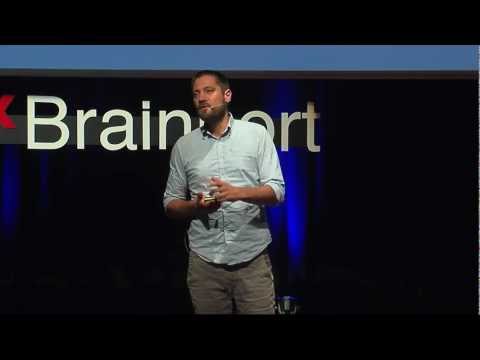 At the last Next Nature Power Show, artist Arne Hendriks gave a lustrous talk on the possibilities of downsizing humanity to better fit the earth.
Last week Arne gave a longer talk on the same topic at TEDxBrainport. Interestingly enough in this new talk Arne not only promotes shrinking humanity as a means to avoid all kinds of overpopulation related disasters, but also adds a positive reason to his argument: shrinking humans could be a way to realize the long dream of human powered flight.
The crucial question: if human eugenics ever becomes acceptable should it be employed strictly to avoid disasters or also to realize human dreams? If we choose for the latter, why not add some wings? Anything is possible, as long as we avoid a situation in which humans don't recognize each other as humans anymore.