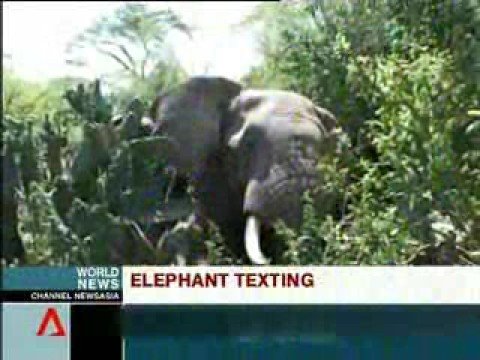 Elephant sends sms messages to rangers
In the Kenyan wildlife conservancy Ol Pejeta elephants are tagged with a GPS-triggered text messaging device. Before the elephants start raiding the nearby villagers' harvest they send a text message to the rangers. The rangers respond by chasing the elephants off again. The tag also enables online elephant tracking through Google Earth for preservation concerns. How long will it take until the wildlife online identity will walk around in second life for safari tours? And people get killed on the internet by grumpy elephant bulls?
Not only elephants are tagged with GPS coordinates, also other wild animals can be tracked easily. So the safari experience comes with 'wildlife guarantee' these days. It seems that even Africa looses its adventurous nature. When will we drive with our landrovers through the stock-market hunting for broke speculators?